August 16, 2018
Get free lifetime SSL certificate for your website | Knowledge
Reading Time:
3
minutes
Today we talk about SSL CERTIFICATE and how you can get free SSL certificate for your website and successful implementation on your site. SSL certificate is must have a thing for your site to improve your search ranking as well as the trust flow of your site.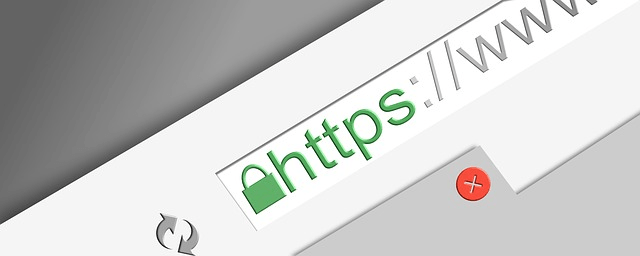 What is SSL CERTIFICATE
SSL Certificates are small data files that digitally bind a cryptographic key to an organization's details. When installed on a web server, it activates the padlock and the https protocol and allows secure connections from a web server to a browser.
SSL is a backbone of your site security. It protects you site information all over the world network
Also Read:- Download full Facebook data status video photos all in one click
Why do we need SSL?
This is important because the information you send on the Internet is passed from computer to computer to get to the destination server. Any computer in between you and the server can see your credit card numbers, usernames and passwords, and other sensitive information if it is not encrypted with an SSL certificate.
Where You can get SSL certificate
You can get paid SSL certificate from all major hosting companies like Godaddy, Hostgator but if you want a cheap rate go for Globehost in 17$ per year starting. They have cheap Hosting rate also. 
How to Get free SSL Certificate
Now the main part of this article for what you are here to get free SSL certificate. A website name SSL for free provide you free SSL Certificate for a lifetime with zero cost.
Also Read:- Free 500+ Instagram followers in a day free hack Without a survey
Step to generating and Installing free SSL Certificate on website
Go to SSL For Free and register your self in a website. Registration helps to save your SSL on a website so every time if you want to renew jut login and renew.

After registration enter your website name address bar and click on

Create free SSL certificate

In the next window, you see three option for verifying your domain, Choose one of them according to your comfortability

After successful verifying your domain it generates free SSL Certificate for your site in next window download the certificates for installing in your website.
Installing Free SSL certificate on the website
Open your hosting provider cPannel and search SSL in a search bar and click on SSL/TLS

Open manage SSL Sites

Choose your domain from the drop-down list you will see three option CRT, KEY, CABUNDLE. Open your download folder in which you have your SSL certificate. It has also this three CRT, KEY, CABUNDLE
Open CRT, KEY, CABUNDLE files separately in notepad and copy them and paste in your CRT, KEY, CABUNDLE area in cPanel. Then click on Install certificate

Bingo SSL is successfully installed in your site

For WordPress website or blog use plugin Really simple SSL for activating the https (SSL) perfectly in your site, it is recommended.
Final Words
When you generate SSL from the site is valid for three months after three months you have to renew it with the same process.
Hope you successfully install the SSL your website if you like this article share with your friends and give your opinion in a comment box.
Related
Tags:
all free
,
ca certificate
,
certificate authority
,
cheap ssl
,
check ssl certificate
,
digital certificate
,
free certificate
,
free certificate maker
,
free ssl
,
free ssl certificate
,
freecell
,
https ssl
,
let's encrypt
,
letsencrypt
,
openssl
,
pki certificate
,
positivessl
,
root ca
,
san certificate
,
secure socket layer
,
self signed certificate
,
server certificate
,
ssl
,
ssl checker
,
ssl email
,
ssl encryption
,
ssl error
,
ssl handshake
,
ssl port
,
ssl test
,
ssl tls
,
sslforfree
,
tls certificate
,
what is ssl
,
what is ssl certificate
,
x 509 certificate
About Author
JOY DUTTA
नमस्ते _/\_ to all. This is JOY DUTTA an IT Engg. over 10+ Years experience in IT field, I started this blog to share tricks and tips about android and computer as well as tips about other social media platform and technology. I am a fun loving guy who love Acting, Dancing, Hangout with friends, I believe in Smart work Rather Than Hard work. I love computers because I love Computers :) In short, I am an interesting guy if you want reveals more about me You should meet me. Connect with me on Social platforms