November 30, 2018
Easy way to read deleted message from Whatsapp including Image and Video
Reading Time:
3
minutes
In Earlier post How to read "this message was deleted" from Whatsapp, I was shown you how you can read deleted message from Whatsapp thru notification reader app. That Process is little hard and complicated.
In today's tutorial article am using a Brilliant App thru which you can easily read deleted message even it will photo or Video you can see it and also you can download Whatsapp status thru this app.
Application you Need
What is WAMR and How this Works
WAMR is the utility you were looking for. With one tool you are able to recover text messages and also any media attachment (pictures, videos, voice notes, audio, animated gifs, and stickers)!
Now you can also download Statuses!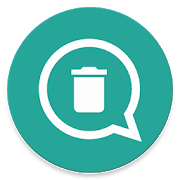 Messages are encrypted on your device so WAMR can't access them directly. The only solution available is to read them from the notifications that you receive and create a message backup based on your notification history. When WAMR will detect that a message has been deleted, it will immediately show you a notification!
Step By Step guide for read deleted message from Whatsapp 
Download the app from the above link.

After installing Enable notification for Whatsapp and Enable the option as shown below.
Allow the App to read notification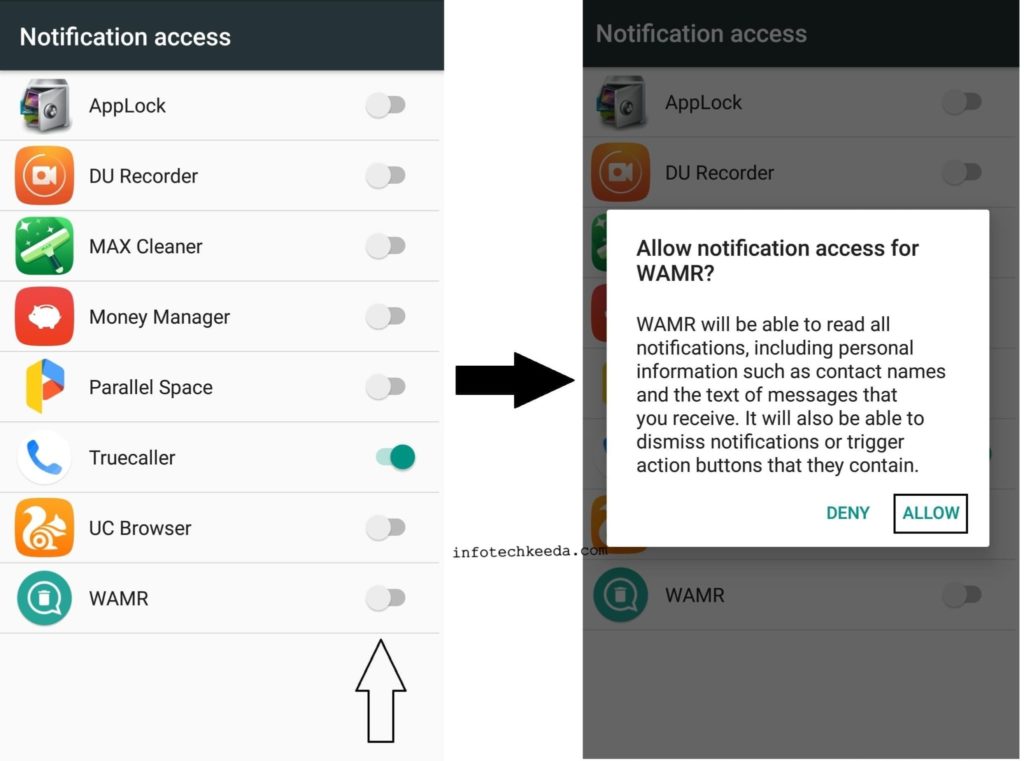 Now you are all set to read the delete message or "this message was deleted". 
Things to remember
If you are offline and the message was deleted it also recorded (I personally try)
Media you download and then sender deleted the message you can see it otherwise you didn't find it
LIMITATIONS (as per WAMR)
Please be aware that it doesn't exist an official and supported way to recover deleted messages. This is a workaround and may encounter limitations caused by the messaging app or even the Android OS:

Text messages are recovered by your notifications, therefore, if you have put a chat on silence, or if you are currently watching a message on the messaging app before it's deleted you will not receive a notification so WAMR can't save it!

If messages aren't being saved, it may be caused by Android killing WAMR. Please remove WAMR from all battery optimization services!

WAMR can't save files if they aren't completely downloaded! So if you are offline or you have an unstable connection, or in general if the sender deletes the message containing a media before the messaging app downloads it, WAMR can't do anything to save it.

If you aren't using a WiFi connection, some media may not be automatically downloaded by your messaging app because of your settings. You can change this behavior in Messaging app > Settings > Data and storage usage and increase your chances.
Other limitations may be caused by your Android version, or your system language (in particular if it is right-to-left).
So reader hope you find a very good app to retrieve the delete message thanks to the developer for developing this awesome app
Related
About Author
JOY DUTTA
नमस्ते _/\_ to all. This is JOY DUTTA an IT Engg. over 7+ Years experience in IT field, I started this blog to share tricks and tips about android and computer as well as tips about other social media platform and technology. I am a fun loving guy who love Acting, Dancing, Hangout with friends, I believe in Smart work Rather Than Hard work. I love computers because I love Computers :) In short, I am an interesting guy if you want reveals more about me You should meet me. Connect with me on Social platforms