December 8, 2016
Wire Less Mobile PC data transfer (without using USB cable)
Reading Time:
2
minutes
Many of use using  Mobile and PC. If we wish Mobile PC data transfer we use USB cable or Data cable.  Today i will tell you How you can Wire Less Mobile PC data transfer (without using USB cable)




Also read :
Things You need :- 
Same Network connection (In Both PC & MOBILE)
Same network connection  means your computer and your mobile are connected on same network like you use your WiFi dongal connect in your PC and also connect your mobile thru WiFi or In your office connect same Network WiFi connection in which your PC is connect.
Steps to follow for Wire Less Mobile PC data transfer :-
After Download ES file explorer open it
Go to this icon     ->Network->Remote manager
You see your Network name in below Network Status Click on

Turn on 

And you see and IP address like this

ftp://192.168.1.0:3789/
Open My Computer and write your IP address in above address bar and press enter
Now you see your all Mobile data shown in Your Computer now you can  transfer Wire Less Mobile PC data.
By default its setting set to Your phone memory you can change memory location and you can also set user name and password for Accessing your FTP just click on setting and change according to your need for Transfer data without USB cable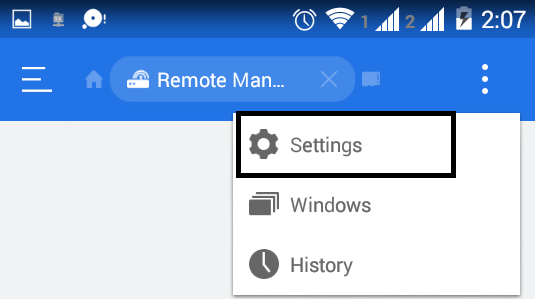 Hope you create this FTP server for Data transfer without using Data cable or USB cable
If you get any problem Contact Us we will help you. Like and share this with your friend.