July 26, 2018
I bet You never seen this type of Googles search Experience before
Reading Time:
2
minutes
As we all know the internet is the main part of our lifestyle.If we want any information about anything we searched on the internet for this task Google help us lot for finding anything on the internet. Sometimes we use Google for checking our internet connection is working or not  😆 
So today I will share you 
GOOGLE GOTHIC
Google Gothic is seemed like "Halloween night" in this you search on Google in black background.  interesting. Try once
Link:- Click here
Also Read :- How to secretly remote shut down a computer in your network | Trick
GOOGLE LOGO
When you see the Google homepage. You also wish this type of homepage. So today
Try your name home page with Google logo. In this Google look like a homepage created by your name Keep Googling
Link:-Click Here
GOOGLE UNDERWATER
Try Underwater search Experience with Google under water. You can also use many options In this by clicking the above icons when you visit this Website.
Link:- Click Here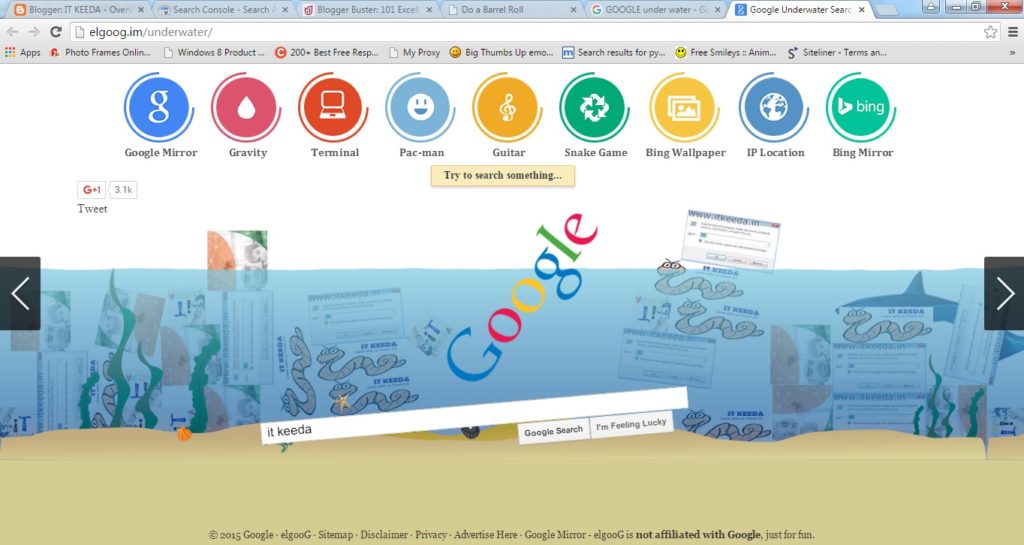 Also Read:- How to read "this message was deleted" from Whatsapp
GOOGLE GRAVITY
OMG!!!  Google has fallen down!!!  Relax guys… it's only an interesting search experience with google gravity
Link:- Click Here
GOOGLE SPACE
Last but not least you see fallen google now see zero gravity google means google space all of webpage material flying. 
Link:- Click Here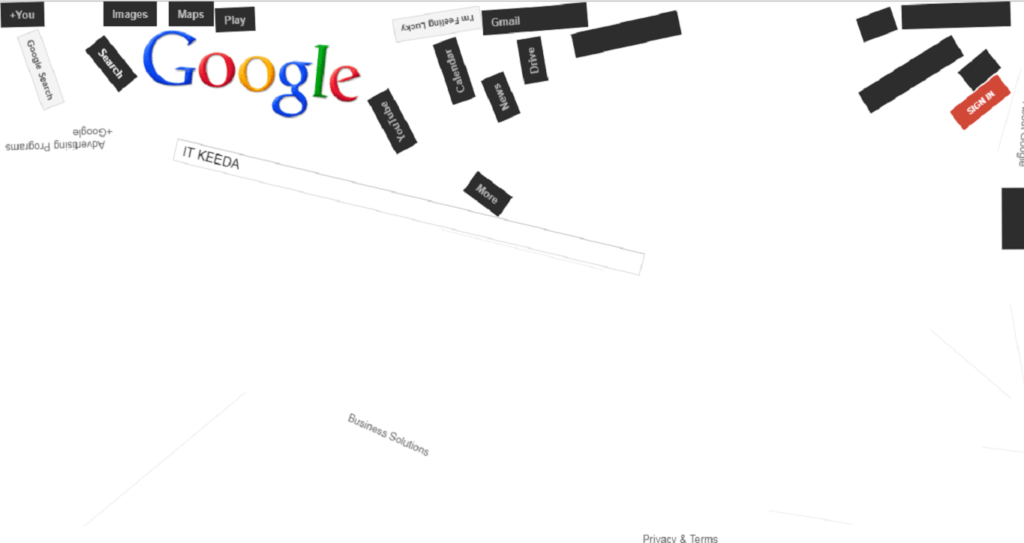 Hope you all like this small but interesting tricks which give you interesting search experience.
Share this with your friends and keep Update with us.